Successfully following GDS guidelines and service standards to deliver a digital service for victims of crime with a focus on usability and digital transformation.
Continue reading

Taking it from the top
We conducted a discovery exercise for the Home Office to explore the feasibility and cost savings that a 'digital 101' service would provide. We talked to hundreds of victims of crime, police staff, subject matter experts and other suppliers to provide a strong body of evidence for the change.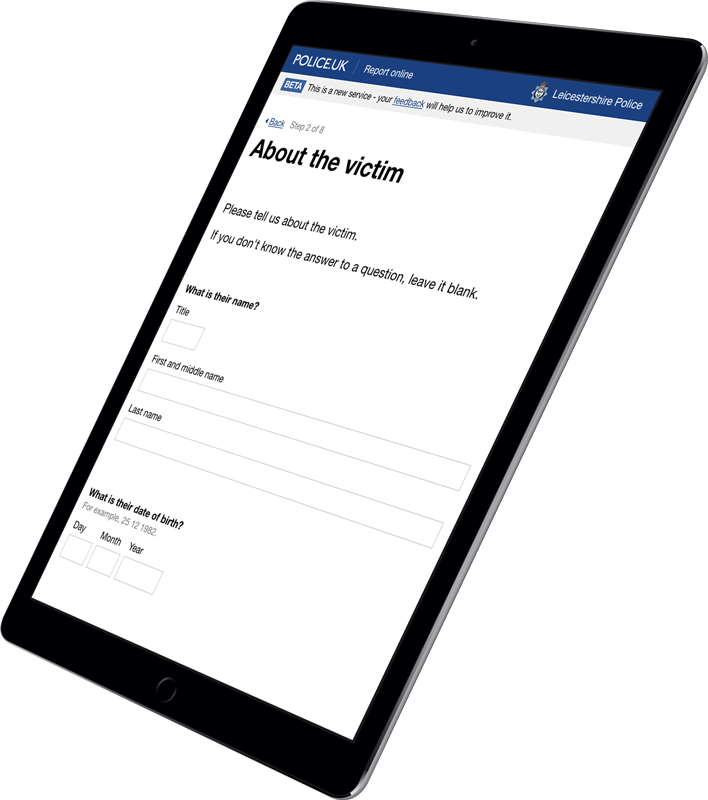 Meeting needs
The entire design and development process was focused on this user-first approach, conducting extensive user research exercises such as workshops, one on one interviews, eye tracking studies and other usability studies under lab conditions. We even went on to build our own usability lab following this work.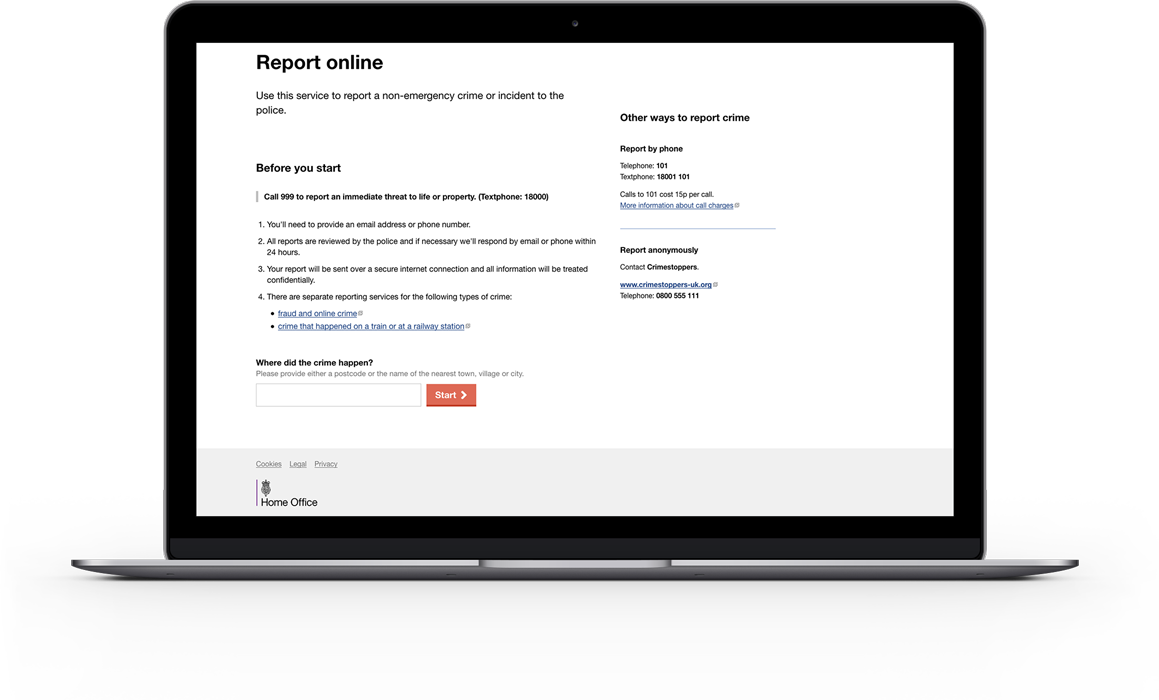 Passing assessment
We closely followed the GDS service manual throughout development - focusing on users first and ensuring everything we designed and built was accessible and interoperable with other systems, including legacy internal policing systems. Our solution passed GDS assessment.
Awards and successes
Following launch of the crime reporting digital service, we saw an immediate reduction in demand on call centre staff in several police forces, as an increasing number of crime reports were made via the new service. The service was nominated for a Civil Service award, and we were one of only a few suppliers lucky enough to attend the ceremony at Buckingham Palace.